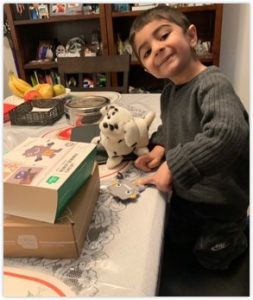 Gilroy Library was one of 10 libraries in California to receive major funding to establish community-driven Makerspaces in 2018. Since then, SCCLDF has supported the expansion of Gilroy Library's STEAM ((Science, Technology, Engineering, Arts, Math) programs. The Foundation has been awarded multiple grants, from the Rotary Club of Gilroy (from 2019 through 2022) and the Gilroy Foundation, to enhance project-based learning and creative problem-solving at the Gilroy Library for children in various age groups.
---

Grants from the Rotary Club of Gilroy support the Gilroy Library's STEAM programs. Participating children receive 'Learning by Making' kits designed for middle and high school students, ages 7-14. These hands-on kits lets children exercise creativity in applying grade-appropriate science and technology concepts. During the pandemic, in 2021, kits were distributed at the library's drive-thru 'Grab and Go' Summer Meals program and at the Ochoa Migrant Housing Center for students participating in the Boys' and Girls' Club summer enrichment program. During 2022, in addition to continuing support of the Ochoa Migrant Housing Center Boys' and Girls' Club students, the grant received supported distribution of the kits at the Gilroy Library during six hands-on learning workshops (two sessions each for the 7-9, 9-11, and 11-14 age groups).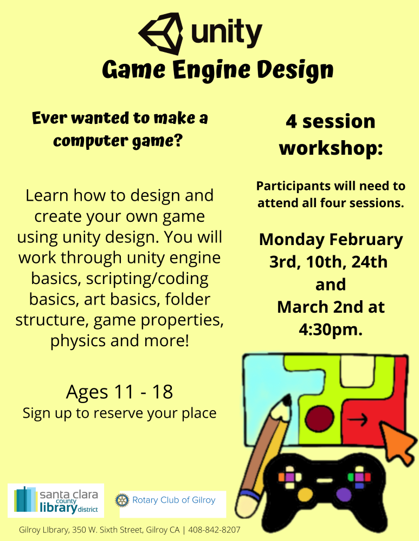 ---

A grant to SCCLDF from the Gilroy Foundation allowed the Foundation to fund Gilroy Library and the Library District Bookmobile in their distribution of hands-on STEAM kits at the "Power Schools," where participating students are recruited based on their academic needs. The Library Districts' 2022 Summer Reading Challenge theme, Reading Beyond the Beaten Path, encouraged exploration and investigation of nature and the outdoors. Through the Foundation's efforts, approximately 300 early learners in first through third grades received and enjoyed age- and theme-appropriate learning kits.
---